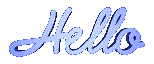 ABOUT ME!
hi my name is rio! i also went by lela/leri in the past, or you might know me by the name "ryan"!
im 21 and a christmas baby! i live in B.C. canada! i use he/she pronouns and im bisexual. nice to meet you!
im mestizx latine (colombian) and im currently in university!

i love my friends to DEATH! they mean the world to me!
i like so-called "childish" stuff and i live life like its the 2000s
i also am into social justice but thats a totally different side of myself!


heres some of my interests!
character design
illustration and animation
Y2K culture
00s web design
anime (mostly 90s-00s)
sanrio and more
j-fashion, j-music and related subcultures
VIDEO GAMES!
figures, plushies, dolls!

my more lame interests:
speedrunning, rom hacks, n homebrew stuff
activism & social justice
social sciences!

and linguistics

things i wanna learn soon:
C++, java, python, php!
back-engineering and info security
3d modeling - early system limitations
making music! music theory is hard

all this being said... i spend most of my time looking at blingees.